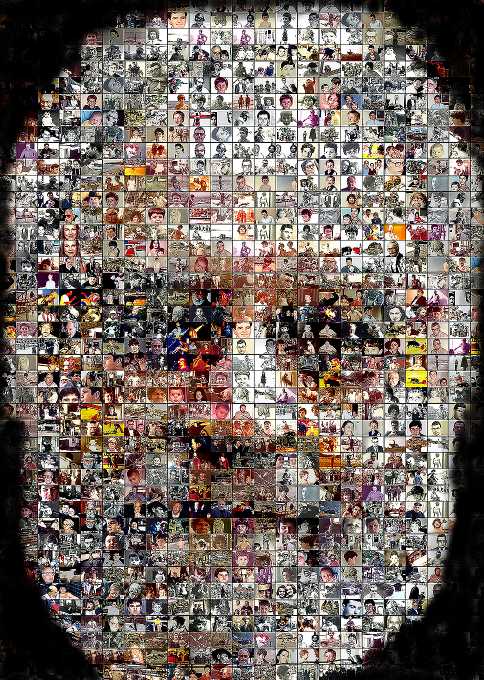 "ACCIDENTS ONLY" was the sign on Taylor Hospital in Ridley Park, Pennsylvania, where I was born July 6th 1932. And life has all been accidental since then. Nothing ever went as planned and it never was how it should have been. I'll never know how it could have been.

Dragged up in the streets of Manhattan, Music & Art High School, Art Students League during the forties. Maryland Institute of Fine Art education interrupted by Korean War.

Hung out in Paris on the GI Bill, studying French wine and women in a Cafe culture from 1955 to 1960. Had a room in the not-then-beat-Hotel and spent years of flight time with Allen Ginsberg, William Burroughs and especially Gregory Corso, who were cuppa-flour neighbors. Photographs of this period were in 1997 show sponsored by the City of Paris "That Was Paris During the Fifties" and consequential book.

Turned on in Venice Beach during the early sixties and tuned into San Francisco during the late sixties. Dropped out to Puerto Rico for twenty years where I built my own house on 6 acres of lush land overlooking the Caribbean. Now I live in Orleans, France, with a girl I picked up in the Cafe Monaco in Paris over forty years ago, Nicole, who among other things is a great sculptor and farm-taught French cook. Also live with Papillion dog Fifi.

My fine art approach to photography can be seen in the collections of:
La Bibliotheque National de France, La Bibliotheque Historique de la Ville de Paris, La Musee Francaise de la Photographie, La Musee Carnavalet and the Centre Pompidu in Paris. Over one million people viewed one man exhibition "Around the World" at the Carrousel du musee du Louvre during July-August 1995. Participated in 1996 Celebrity Portrait Show at New York's Danziger Gallery with Portraits of Allen and Gregory. Rewarded by French government for a series of digital pictures "Monuments of Memory" commemorating the 85th anniversary of the signing of the armistice ending world war one. Scheduled for one-man show at the San Luis Obisbo Art Center in California in 2004.
How's that for optimism?
---